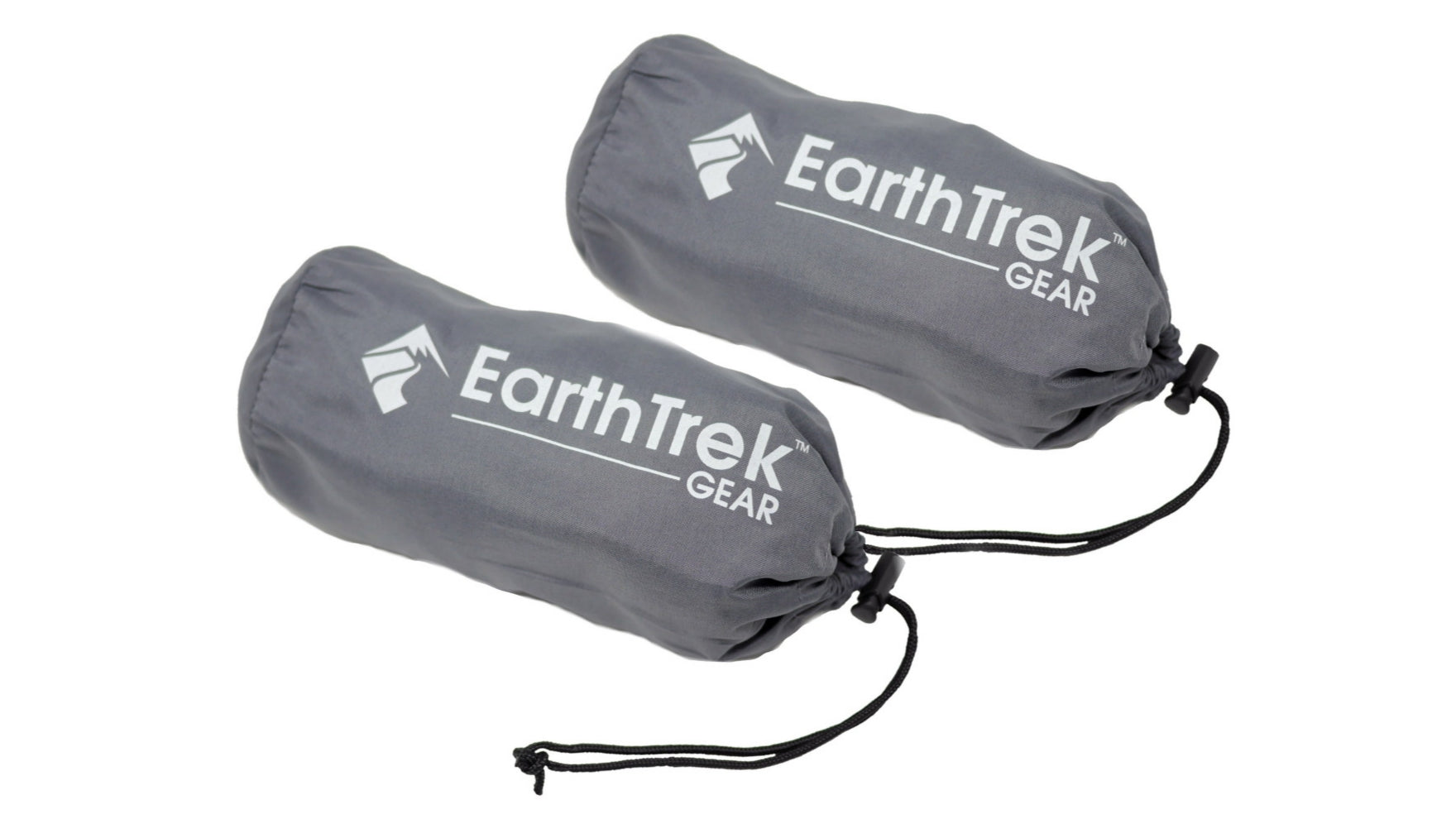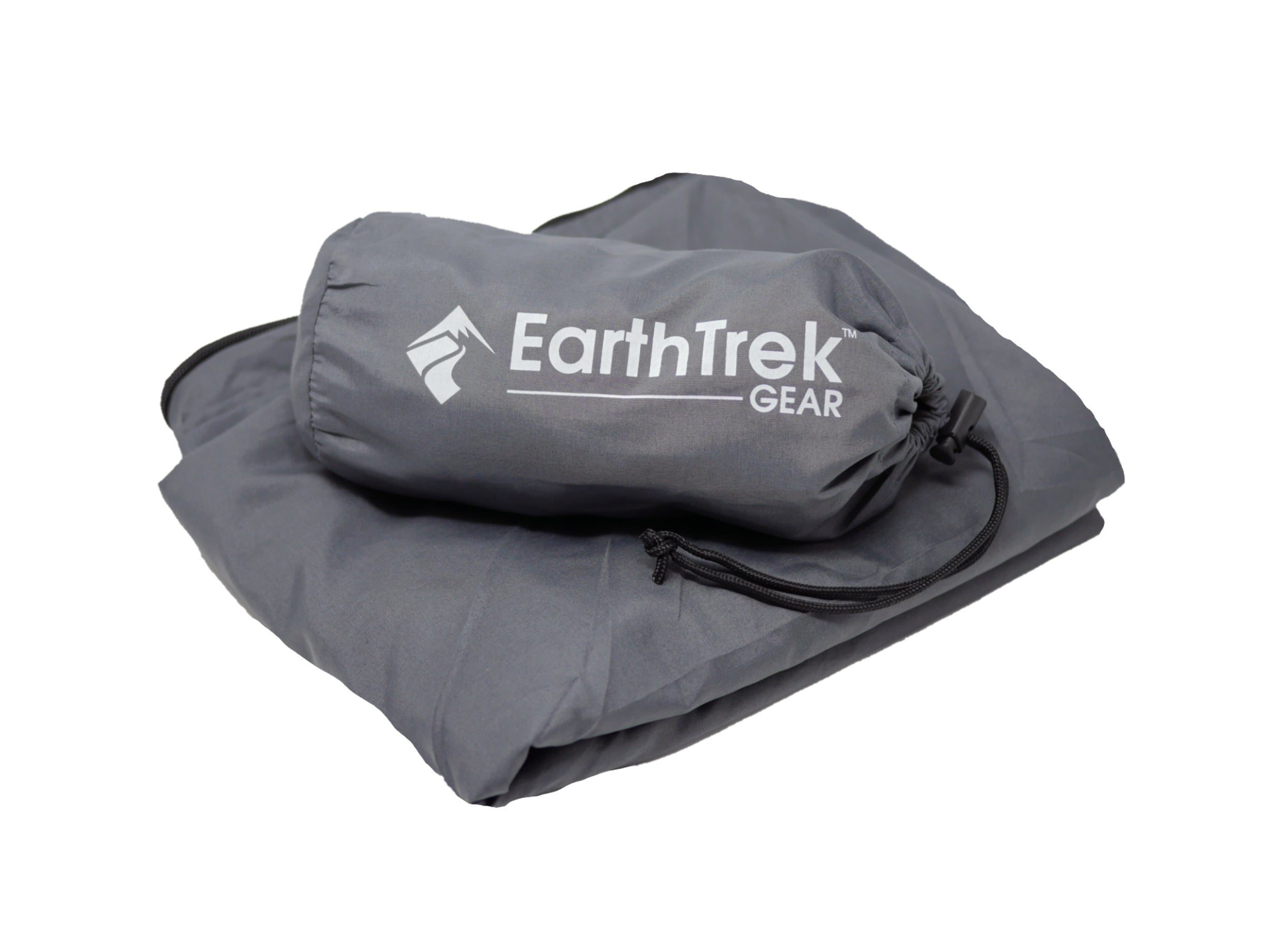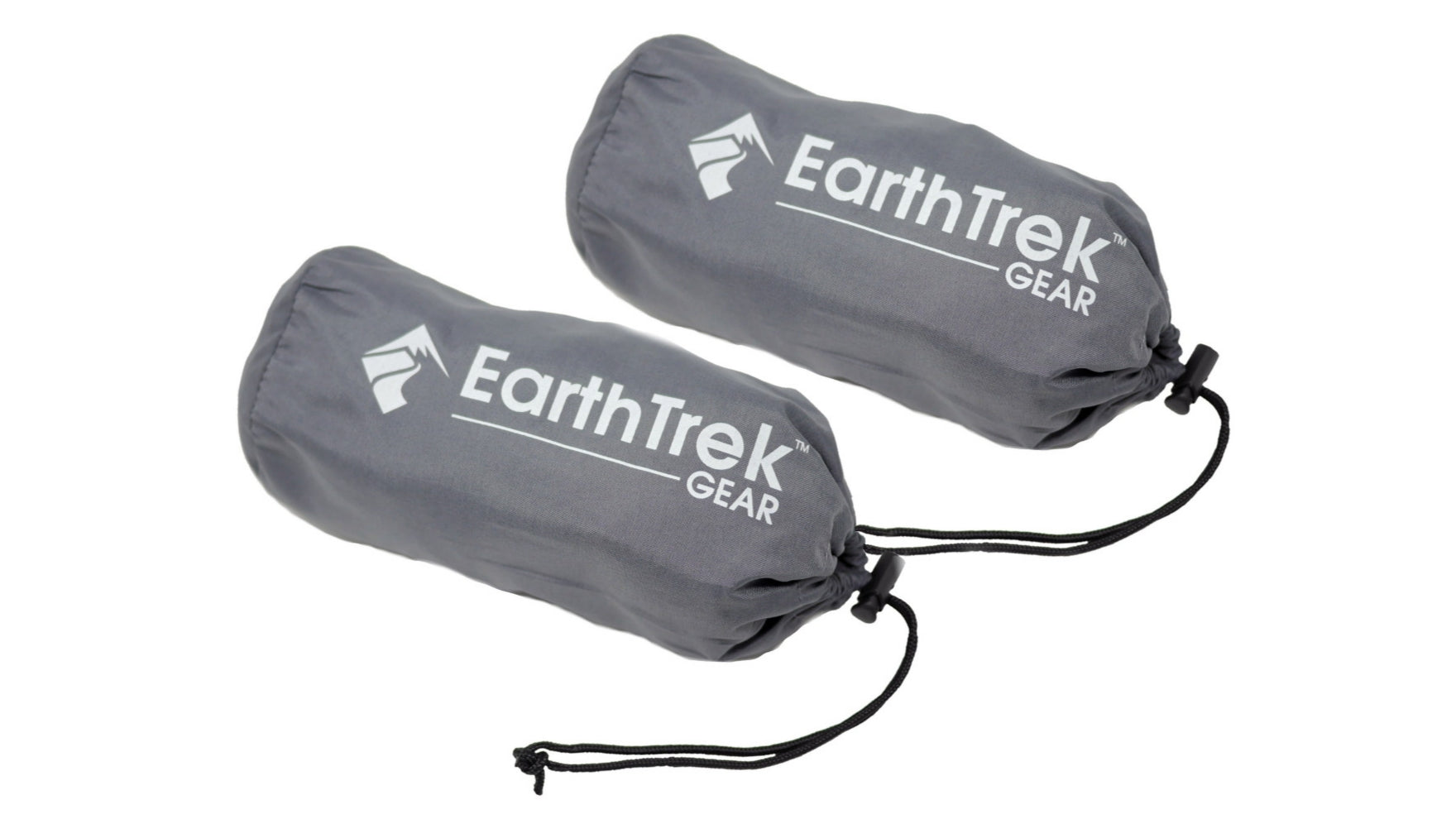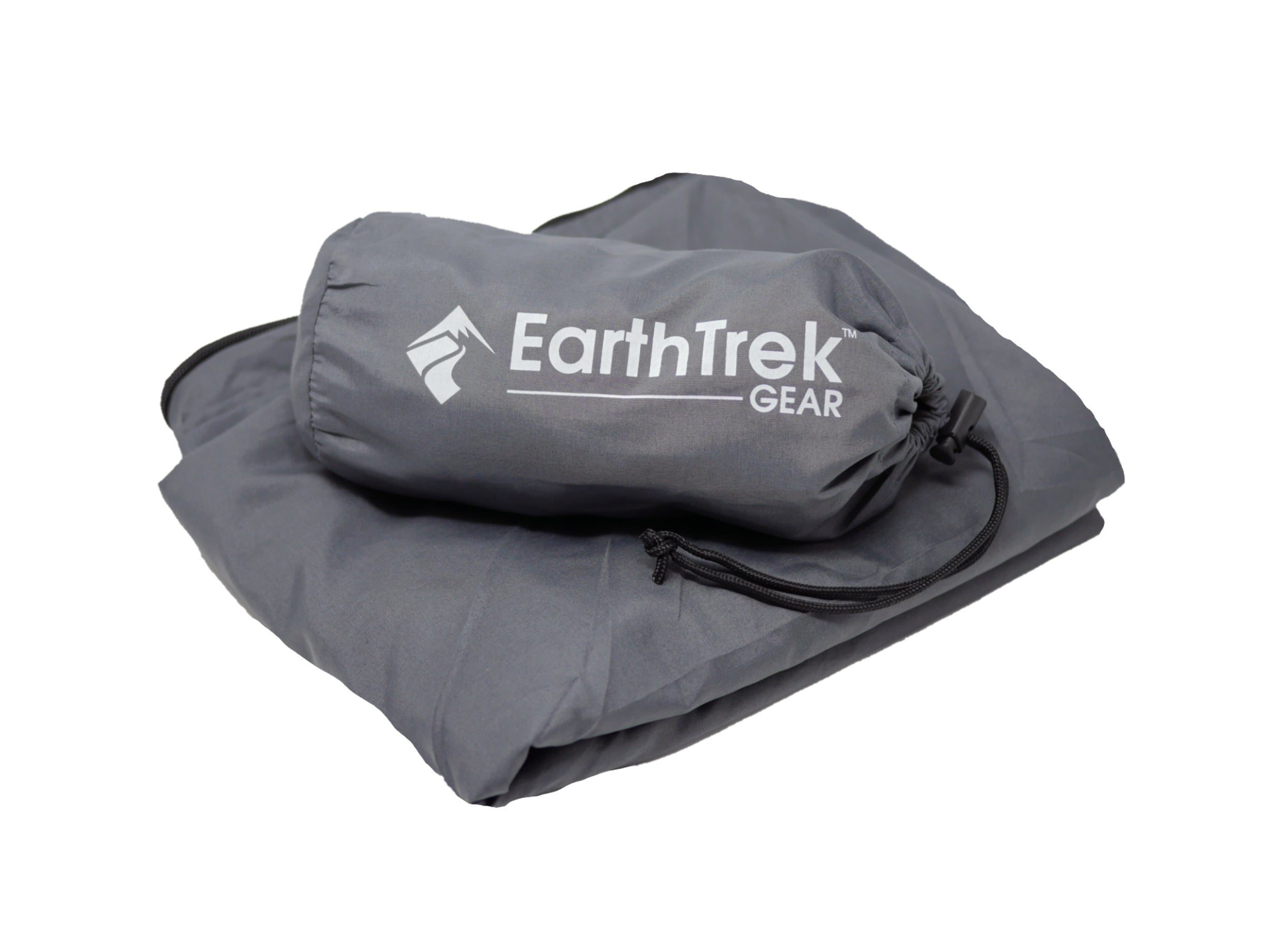 EarthTrek Gear
EarthTrek Extra Wide Travel Sleeping Bag Liner Companion 2 Set
Sale price Price $26.98 Regular price $41.98
EarthTrek Extra Wide Travel Sleeping Bag Liner Companion 2 Set
This is a double set for couples and travelling partners. Two complete liner combos.
Keep your sleeping bag clean, while adding travel protection against dirt, germs and bugs.

EarthTrek Gear's Jumbo Sleeping Bag Liner & Blanket Combo is specially designed for travellers and global trekkers needing extra roomy space. Whether you want to extend the life of your sleeping bag, or keep safe from bugs and germs, or simply want a sleeping bag liner that converts into a foldable blanket, this engineered liner has been made and tested for many travel and outdoor occasions. A polyester travel sheet for use as an aiplane blanket, pillow, or simply an additional protective layer for public beds like hostels, dorms and motels.
Tired of those tight and constricting liners that are uncomfortable to sleep? This is one of the largest sleeping bag liners available, made with lots of room to stretch, turn, and sleep in the position you want.


Extra Large Size for lots of comfort and space
Set of two liner combo sleep sacks
Length: 7 feet long (84 in.) (222cm)
Width: 2 feet, 8 in wide (32 total inch) (83cm)
Night essentials pocket to hold earplugs, keys, wallet, etc.; safely nearby
Zippered on full half edge
Converts to rectangular travel blanket
Added warmth and comfort for airplanes, buses, trains
Added protection from germs, bedbugs and unwanted pests in youth hostels
Save money by only having to wash your sleeping bag liner, not you sleeping bag
Easy to wash, just throw in with any load of clothes
Protects your sleeping bag from dirt, sweats, oils
Extends the life of your sleeping bag
Use as it own sleeping bag in hot climates. Heavy enough for comfort, light enough for cool air
Breathable
Advanced long-lasting wicking polyester
Lots of space and extra roomy
Can be used as headrest pillow when packed up
Comes with EarthTrek Gear stowe bag
Can these be zipped together to form a double liner with zippers on each side?

Yes, other purchasers have done the same thing, however, the zipper will not be on the other side, as it only covers half of the edges